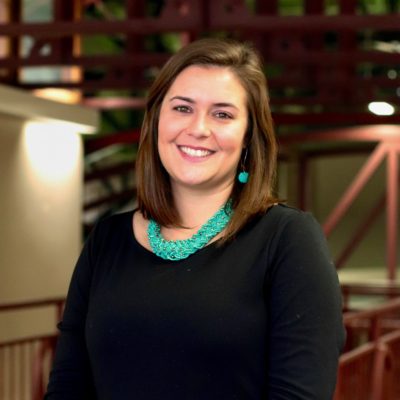 Interim Director
608-265-5113
Sam has traveled to many different countries, including South Africa, Uganda, Zambia, Peru, Mexico, Honduras, the Bahamas, Canada, Singapore, Indonesia, Malaysia, Vietnam, and Thailand. She also lived for a time in Spain, Namibia, and Brazil. In her spare time, Sam serves on the leadership team of the Wisconsin Association of International Educators (WAIE). Outside of her volunteer duties, she enjoys playing indoor and outdoor volleyball, the many summer activities in Madison, and exploring different cultures and countries through food and social exchange.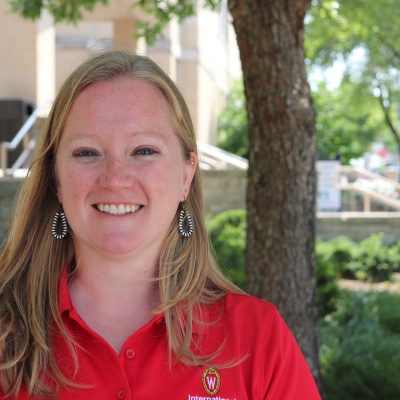 Assistant Director of International Student Engagement
608-262-3468
Sharece Bunn is originally from the state of Oregon where she learned to love hiking, visiting the coast, and learning about different cultures and people. She claims her love of travel and adventure was amplified after spending three years with Peace Corps in Ukraine. She holds an M.S. in Journalism from the University of Oregon and an Ed.M. in College Student Services Administration from Oregon State University. Sharece has served as a Board Member for Oregon Women in Higher Education and as the Advocacy Representative on the NAFSA Region I Leadership Team. Currently, she is part of NAFSA's Trainer Corps. Sharece is passionate about advocacy for international students and loves working on improving the international student experience here in the United States. In her spare time, Sharece likes to go on adventures around the globe to see new places, try new food, take cool pictures, and meet interesting people.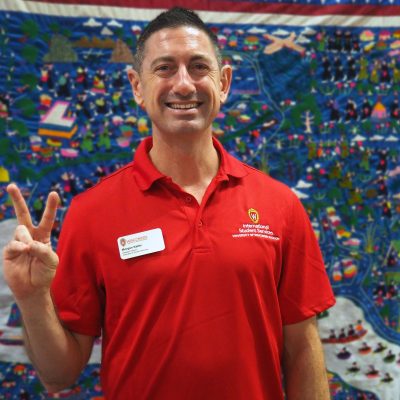 Assistant Director of Student Transitions and Co-curricular Education
608-262-1409
Morgan grew up in Mariposa (Spanish for "butterfly"), a small town in California's Sierra Nevada Mountains near beautiful Yosemite National Park. He received his Bachelor's degree from Lewis & Clark College in Portland, Oregon where he studied International Affairs and Communications and spent a semester abroad studying Italian and fine arts in Siena, Italy. His other international experiences include a Peace Corps service in Ecuador and an eight-year career teaching English as a foreign language in Kagoshima Prefecture, Japan, his first five years with the Japan Exchange and Teaching (JET) Program. After returning from Japan, Morgan attended Middlebury Institute of International Studies (MIIS) in Monterey, California where he completed a Master's degree in International Education Management. Prior to coming to UW-Madison, he worked in International Student and Scholar Services offices at UC Santa Cruz in California and Clemson University in South Carolina. Professionally, his passion is supporting international students and creating meaningful opportunities for intercultural engagement and learning. Unprofessionally, his passion is playing and watching soccer, or what most of the world logically calls "football." Morgan's wife is Japanese and together they are trying to raise their two daughters bilingually and multiculturally. 日本の方や日本語のできる方、ぜひISSまで私に会いに来てくださいね!