UPDATE: Global Café for Fall 2022 will be in-person. Check event calendar for details.

Global Café is a biweekly event hosted by a different student organization each time. It is the perfect place to learn about new cultures while meeting other international and U.S. students. Each café will have a unique theme and activity which could include playing games, engaging in conversations, and much more!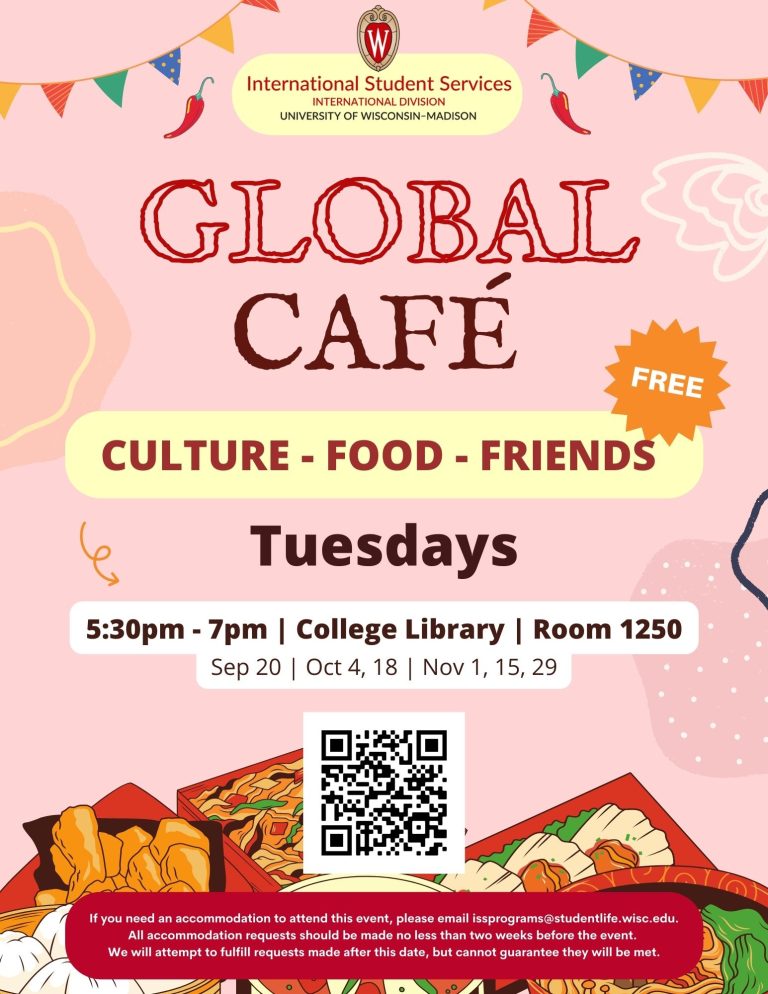 Upcoming Events: 
Sep 20 – International Reach Ambassador Global Cafe Kick Off! 
Details coming soon for Fall 2022 series…
Past events: 
Feb 24- Traditional games and snacks with PERMIAS (Indonesian Student Association)
March 10- Learn Chinese Calligraphy with CSSA (Chinese Student and Scholar Association)
April 7- Learn Chinese Paper Cutting with CUSA (Chinese Undergraduate Student Association)
April 21- Learn about Polish Easter Traditions with PSA (Polish Student Association)
Global Café: International Reach Ambassador Fall 2022 Kick Off
September 20th, 2022
If you need an accommodation to attend this event, please email issprograms@studentlife.wisc.edu. All accommodation requests should be made no less than two weeks before the event. We will try to fulfill requests made after this date, but cannot guarantee they will be met.