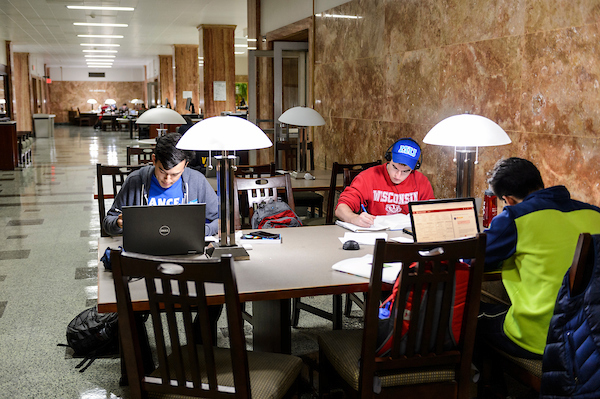 A Program Extension is required if you are unable to complete all of your degree requirements by the date listed on page 1 of your I-20 or DS-2019.
Your program end date on page 1 of your I-20/DS-2019 is an estimated date by which you will complete your major and degree level.
If you need extra time to complete your program of study, you must request an extension of your I-20 or DS-2019 at least 1 month before the document expires. 
We recommend that you start this process as early as six months before your program end date on your I-20/DS-2019. Plan ahead to avoid unnecessary stress. You cannot extend your document once it expires. Contact ISS as soon as possible in this case.
To be eligible, you must:
Be in valid F-1 or J-1 status.
Be making normal progress toward completion of your program of study.
Have a compelling academic or medical reason for a program extension (such as changes of major or research topic, unexpected research problems, or illness documented by a medical provider).
Request the extension at least 1 month before your current document expires.
Provide proof of funding that covers your program extension (required for J1 visas).
How to request an extension
First, contact your academic advisor to discuss your need for a program extension. You need their help to complete the form.
You will submit your form through your Terra Dotta profile.

Go to Program Extension and read the full instructions
You will send an electronic verification your academic advisor through Terra Dotta
You will also upload your funding documents and transcript

An ISS advisor will review your completed form, and you will be emailed when your new I-20/DS-2019 is ready.
Frequently Asked Questions
This is an accordion element with a series of buttons that open and close related content panels.
Who can sign my extension form?
Your academic or faculty advisor must sign the form.
Undergraduate degree-seeking students: Find your advisor
Graduate degree-seeking students: Check with your academic department. If your faculty advisor is unavailable, your graduate coordinator or the chair of your academic department may sign.
Non degree-seeking students: Check with your VISP, ESL, or exchange advisor.
How do I calculate my expenses?
Please use the Estimated expenses in Terra Dotta to calculate your funding needs, based on the length of your program extension. The form includes examples of acceptable funding sources.
F-1 students: Proof of funding not required
J-1 students: Submit funding for the rest of your program
Proof of funding requirements include:
Acceptable financial documentation must demonstrate continued support into the future, or a combination of sources showing at least the minimum expenses for your program.
Must be written in English or accompanied by an official English translation.
You must attach an Affidavit of Financial Support if you are providing financial documentation from a parent, spouse, relative, or other personal sponsor.
If applying for a new visa, you might want to obtain additional original financial documents to present to the U.S. Consulate/Embassy as well as immigration officials when entering the U.S.
Personal, family, or sponsor (liquid assets)
Statements must include:

account holder name
balance in USD (use https://www.xe.com for conversions)
date issued (within the past year)
financial institution stamp/signature of banking official

Assistantship, fellowship, scholarship
Letters must include:

dates of appointment/coverage
stipend amount
stipend duration (per month or per year)
appointment percentage (%).
I've completed my major, but I still have credits left to complete my certificate. Can I extend my I-20?
Program extensions are only for unmet requirements in the degree or program of study that is listed on your I-20/DS-2019.
If you are an undergraduate, you must complete your certificate before or during the same semester as your major.
My I-20/DS-2019 expired. Can I still extend it?
Extensions are not possible after a document has expired.
If your I-20/DS-2019 expired and you have unmet degree requirements, please meet with ISS as soon as possible to discuss correction of status.
I completed my degree requirements but my I-20/DS-2019 is valid for another semester. Can I stay and attend classes?
Once you have completed all your program requirements, you cannot simply stay and attend classes or use CPT. You must take action to maintain status. Notify ISS during the semester in which you will complete all your program requirements. We will shorten your document to reflect your accurate program end date.
Provided that you have maintained your status, your grace period begins once you have completed all your program requirements.
Please review the options available to you when you complete your program.
Adapted with permission from New York University.