Yawei Wang (she/her/hers)
Credentials: International Reach Ambassador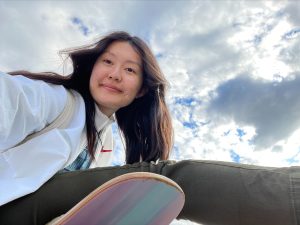 Hometown: Guangzhou, China
Major: Human Development and Family Studies, Undergraduate
Hi everyone! My name is Yawei. I can speak Mandarin Chinese and English fluently. I can also speak a little bit of German, Japanese and French. Learning languages are so fun! After spending my early childhood years in Texas and California for seven years, then moving back to Guangzhou for 11 years, I have been able to greatly understand two unique and special cultures thoroughly. Furthermore, this life experience has allowed me to perceive the world from many different perspectives and has contributed to my growth mindset. As a Reach Ambassador, I can't wait to share more about my thoughts, my life experiences, and my wonderful Chinese culture with everyone.