Rung Shih (she/her/hers)
Credentials: International Student Advisory Board Member 2021-22
Position title: Hometown: Taipei, Taiwan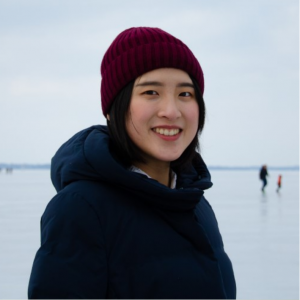 Hello everyone! My name is Rung. I am currently a junior studying chemical engineering. In addition to ISAB, I am also a member of Tau Beta Pi Honor Society as well as Student Association of Taiwan. Although due to COVID-19, I have been physically in Madison for only one year, I enjoy the inclusive environment here a lot and I am excited to share my story with you. Nice to meet you all! I love sitting by Lake Mendota with my friends during the summer, just to enjoy the sunshine (or the gorgeous sunset) while having my favorite deep fried cheese curds.
I would love to support the international students on campus.
As an international student, I know how difficult it is to transition to a new environment. I hope with my help, the international students can feel more included.
I am excited to explore different cultures.
I am always amazed by the various cultures on campus. I want to listen to the personal stories of the other international students especially about their cultures.
Chinese:
哈囉!我的名字是石倩蓉,我現在是化工系三年級。除了ISAB以外,我在學校也有參加Tau Beta Pi Honor Society和SAT。雖然因為疫情的關係,我實際只在Madison待了一年,但是我很喜歡這裡的環境,也很期待可以和你們分享我的故事。很開心認識你們!
我喜歡在夏天時候和朋友一起坐在Mendota湖旁邊,一邊享受陽光(或是美麗的落日),一邊吃著我最喜歡的炸cheese curds。
我希望能夠幫助學校的國際學生。
身為一個國際學生,我知道適應一個全新的環境有多困難。我希望透過我的幫助,國際學生可以更有歸屬感!
我很期待可以體驗不同的文化。
學校裡的多元文化總是讓我感到很驚奇!我希望能夠認識更多國際學生,聽聽他們的故事,尤其是和他們的文化有關的。