Babatunde Opeyemi Salami (he/him/his)
Credentials: International Reach Ambassador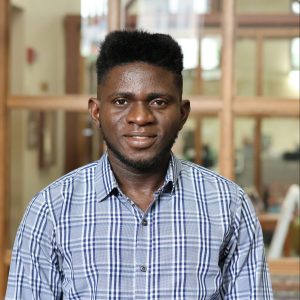 Home Town: Oke-Ode, Kwara State, Nigeria (raised and lived in Lagos).
Major: African Cultural Studies, Doctoral
How far! My name is Opeyemi. I am a Yoruba guy from Nigeria who speaks Yoruba, pidgin English, and Nigerian English. I love watching movies for work and fun; I also enjoy having conversations with new people and friends. I am proud of my culture and enthusiastic about the exposure to new cultures.