Maxwell Chibuogwu (he/him/his)
Credentials: International Student Advisory Board Member 2023-24
Position title: Hometown: Benin City, Nigeria
Email: isab@iss.wisc.edu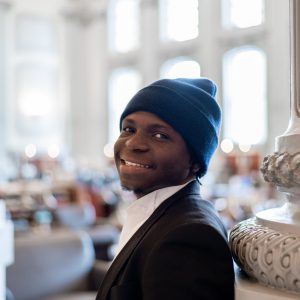 Hello, my name is Maxwell Chibuogwu and I use he/him/his pronouns. I am a 4th year Ph.D. student in the Plant pathology program here at the University of Wisconsin – Madison. I speak English, Ika, and Nigerian pidgin fluently while I understand Igbo, some Yoruba, and a little Hausa (kadan kadan). On campus, I am involved with several organizations like the REACH ambassadors' program, what's eating my plants (WEMP), plant pathology grad student council (PPGC), mentorship opportunities in science and agriculture for individuals of color (MOSAIC), and minorities in agriculture, natural resources, and related sciences (MANRRS).
My favorite thing about Madison is the richness in the diversity of opportunities that you can have access to. I also love the rich history of the land and people here.
As a member of ISAB, I hope to bring the voices of international students within my circle to the tables of the UW-Madison administration. These students would include those with whom I share the same spaces and those within my various spheres of influence. I hope to bring their needs, concerns, and requests to the administration so that we can implement university-wide policies that would help and benefit international students.