Learning with ISS
At International Student Services, we are committed to creating meaningful and engaging experiences for international students throughout their time at University of Wisconsin-Madison. We believe that social justice learning helps improve the international students' experience and contributes to their learning as global badgers.
What is Social Justice?
"We believe that social justice is both a process and a goal. The goal of social justice is full and equal participation of all groups in society that is mutually shaped to meet their needs. Social justice includes a vision of society in which the distribution of resources is equitable and all members are physically and psychologically safe and secure. We envision a society in which individuals are both self-determining (able to develop their full capacities) and interdependent (capable of interacting democratically with others). Social justice involves social actors who have a sense of their own agency as well as a sense of social responsibility toward and with others, their society, and the broader world in which we live. These are conditions we wish not only for our own society but also for every society in our interdependent global community."
— Lee Anne Bell
In the quest to achieve social justice, we recognize the need to learn about identity. In order to create a society where there is equity and "ALL members are physically and psychologically safe and secure," we believe that it is important to learn about the diversity of identities and individuals in our communities.
Questions to help us learn about social justice
This is an accordion element with a series of buttons that open and close related content panels.
Is there only one definition of social justice?
No. We have learned that many people define social justice differently, but ISS has adopted the definition of social justice from Lee Anne Bell. We strive towards social justice in many ways, including creating more student-friendly policies and practices within our control.
Why do we talk about identity with social justice?
We believe that to achieve a socially just society, we need to learn about, recognize, and celebrate individuals from all different backgrounds, races, genders, and identities. Learning about identity allows us to create equitable and inclusive practices.
What is privilege?
In social justice, we talk a lot about privilege. Privilege refers to the power or social equity people hold based on their identity. At UW-Madison, we talk about white privilege a lot. At a Predominately White Institution such as this, we recognize that people who identify as white are in the majority and have more power.
Why does race matter?
Race is a complex topic in the United States. The U.S. was founded upon some very inhuman practices: slavery and the genocide of Native Americans. Throughout U.S. history, we have changed some laws and rules to push for racial equity, but the legacy of racism and exploitation of people of color continues to haunt our country.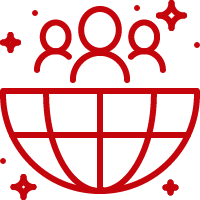 Allyship allows us to build stronger bridges and connections with people from of different cultural and social identities. We believe Allyship is incredibly important at UW-Madison.

Do you have questions about the U.S. elections? Check out these tips.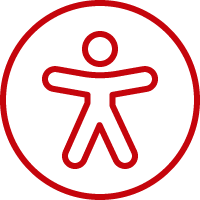 Student advocacy can bring great change. Student voices hold power. Engaging in student advocacy allows international students to influence policies and practices that create a better experience for all global badgers.
The International Student Advisory Board is one example of how students can advocate for their experience with ISS.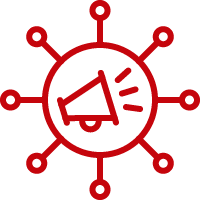 Social and structural change often comes when people speak out and take action. Here at UW-Madison, we have a strong history of students working towards change through student advocacy and protest.