Apply to be an International Peer Mentor for 2023!
The Global Engagement Team (GET) at International Student Services (ISS) is seeking exceptional student leaders for the new International Peer Mentor program! This program is being developed now and the first group of mentors will help shape it.
Mentors: We will select up to 20 international students and 10 domestic students with international experience. Mentors will serve on a team of 3 who support a group of up to 30 mentees.
Mentees: New international, degree seeking, undergraduate or graduate students will be invited to participate and sign up for a Mentor.
Goals: Mentors will offer holistic support through one-on-one conversations (virtually and in-person), social gatherings, bringing mentees to campus events, encouraging involvement, answering questions, sharing resources, etc.
Time commitment: 5-10 hours per week and will fluctuate throughout the Fall 2023 semester. This is a 1-year commitment (January – December).
Training: In person, 2-4pm, Fridays, February 17, 24, March 3, 24, 31, April 7, 14, 21, 28. All training is required – to be selected as a Mentor, you must commit to attending all training sessions. Some training will also take place remotely over the summer and in-person in August.
Compensation: volunteer with potential to earn stipend upon completion of service. Details are TBD.
This program will provide opportunities for you to meet people from across campus, build skills in mentoring to enhance your resume, share your international experience, and have fun! Mentors will be matched with Mentees of the same academic level (Undergraduate or Graduate), but NOT from the same nationality or Major/academic field.
Application deadline: January 29th, 2023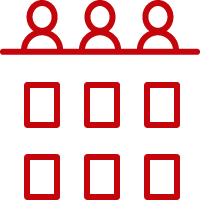 Learn about the mission of our program, the team that coordinates the program, a brief history of the program, and the mentors who applied to serve you!

Find information about how to apply to be part of the International Pear Mentor (IPM) Program, and other ways to get involved.

Adjusting to a new educational environment, especially from a different country's cultural context isn't easy. We've compiled a list of resources for you here!