About International Reach Ambassadors
Reach Ambassadors are a group of international students who represent the international student body. Reach Ambassadors will share about their countries, cultures and experiences with audiences of all levels at on-campus events, local schools and community organizations. For the 2021-22 academic year, we have 13 ambassadors from 9 different countries (China, India, Malaysia, Nigeria, Singapore, South Korea, Taiwan, Thailand, and Vietnam).
For international students: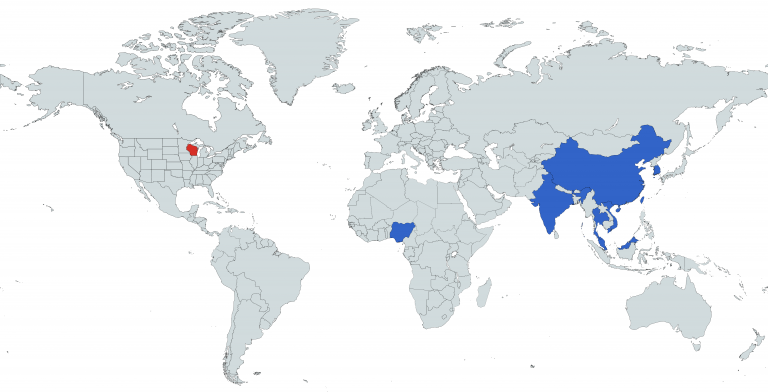 Meet the Reach Ambassadors...