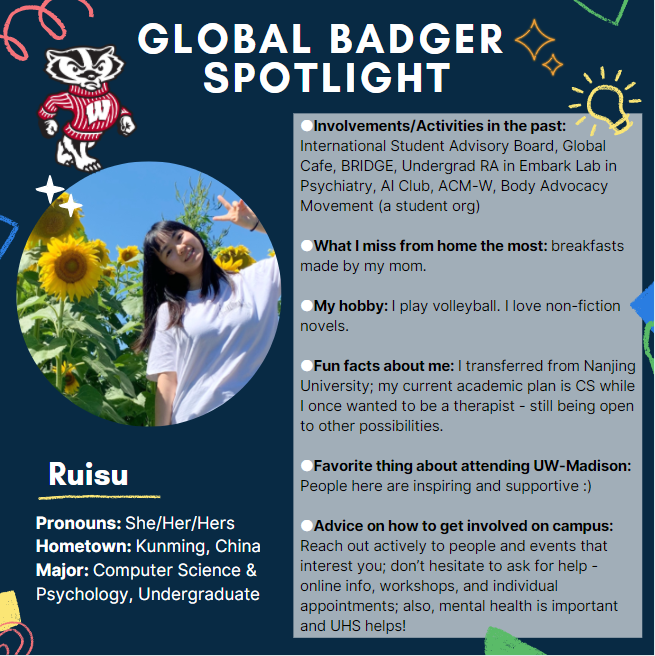 Name: Ruisu
Pronouns: She/Her/Hers
Hometown: Kunming, China
Major: Computer Science & Psychology, Undergraduate
●Involvements/Activities in the past: International Student Advisory Board, Global Cafe, BRIDGE, Undergrad RA in Embark Lab in Psychiatry, AI Club, ACM-W, Body Advocacy Movement (a student org)
●What I miss from home the most: breakfast made by my mom.
●My hobby: I play volleyball. I love non-fiction novels.
●Fun facts about me: I transferred from Nanjing University; my current academic plan is CS while I once wanted to be a therapist – still being open to other possibilities.
●Favorite thing about attending UW-Madison: People here are inspiring and supportive 🙂
●Advice on how to get involved on campus: Reach out actively to people and events that interest you; don't hesitate to ask for help – online info, workshops, and individual appointments; also, mental health is important and UHS helps!