Due to the COVID-19 Pandemic, we will not be able to support the BRIDGE International Peer Mentor Program for Spring 2022.
The BRIDGE International Peer Mentorship Program connects students from over 30+ different countries with UW students to assist with the initial adjustment to the university, to the new culture, and to build meaningful friendships. It is also an opportunity to become a part of an engaging and positive community composed of a diverse group of UW-Madison students!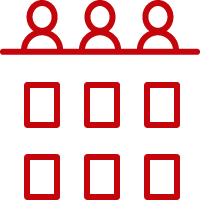 Learn about the mission of our program, the team that coordinates the program, a brief history of the program, and the mentors who applied to serve you!

Find information about how to apply to be part of the BRIDGE International Pear Mentor Program, joining our virtual teams for fall 2020, and how to join us for our engagement events!

Adjusting to a new educational environment, especially from a different country's cultural context isn't easy. We've compiled a list of resources for you here!